Information for clients affected by Coronavirus
As business owners seek to adjust to the impact of coronavirus there has been welcome news that initiatives are being put in place to support businesses during time.
In view of the latest Government recommendations we have decided to close our offices with immediate effect, in order to assist in preventing the spread of Covid 19. The health and wellbeing of our staff and clients is of paramount importance to us.

As previously reported we have initiated our business continuity plan which facilitates all staff working from home. We wish to assure clients and contacts that we are able, and will continue to offer and provide, our full range of services, to support and assist you and your businesses through these challenging times. We are available on our usual office numbers or mobile numbers which are on our website. Virtual meetings can be arranged via conference calls, Microsoft teams, Skype or FaceTime.
Martin C Armstrong FCCA FABRP FIPA MBA FNARA
Senior Partner
Please see our latest blogs and information for clients below:
Coronavirus - Self Employed Income Support Scheme (SEISS)
First and foremost I hope you and your family are well, our health and wellbeing remains of paramount importance during these difficult and most worrying times. ...
Government Guidance to Employers and Businesses - FAQ's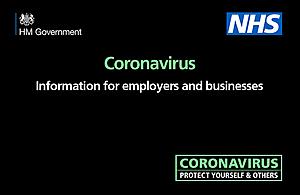 Coronavirus Business Interruption Loan Scheme ("CBILS")
According to the British Business Bank website, the key feature of this scheme include:
Up to £5m facility: The maximum value of a facility provided under the scheme will be £5m, available on repayment terms of up to six years.
80% guarantee: The scheme provides the lender with a government-backed, partial guarantee (80%) against the outstanding facility balance, subject to an overall cap per lender.
No guarantee fee for SMEs to access the scheme: No fee for smaller businesses. Lenders will pay a fee to access the scheme.
Interest and fees paid by Government for 12 months: The Government will make a Business Interruption Payment to cover the first 12 months of interest payments and any lender-levied fee, so smaller businesses will benefit from no upfront costs and lower initial repayments.
Finance terms: Finance terms are up to six years for term loans and asset finance facilities. For overdrafts and invoice finance facilities, terms will be up to three years.
Security: At the discretion of the lender, the scheme may be used for unsecured lending for facilities of £250,000 and under. For facilities above £250,000, the lender must establish a lack or absence of security prior to businesses using CBILS. If the lender can offer finance on normal commercial terms without the need to make use of the scheme, they will do so.
The borrower always remains 100% liable for the debt.
ELIGIBILITY CRITERIA
Smaller businesses from all sectors can apply for the full amount of the facility. To be eligible for a facility under CBILS, an SME must:
Be UK-based in its business activity, with annual turnover of no more than £45m
Have a borrowing proposal which, were it not for the current pandemic, would be considered viable by the lender, and for which the lender believes the provision of finance will enable the business to trade out of any short-to-medium term difficulty.
Please note: If the lender can offer finance on normal commercial terms without the need to make use of the scheme, they will do so.
(source: https://www.british-business-bank.co.uk/ourpartners/coronavirus-business-interruption-loan-scheme-cbils/)


All of the above guidance is, to the best of our knowledge, accurate and up-to-date as at the time of writing (23.03.2020), however you will appreciate that the Government are issuing new information on a regular basis, so we would urge all of you to monitor the "gov.uk" website (link above) to ensure you are fully informed of the latest developments.

We will issue further updates as and when appropriate.

Should you have specific queries, please contact us & we will be happy to help where possible.