Information for clients affected by Coronavirus
In view of the latest Government recommendations all staff are currently working from home to assist in preventing the spread of Covid 19. The health and wellbeing of our staff and clients is of paramount importance to us.

We wish to assure clients and contacts that we are able, and will continue to offer and provide, our full range of services, to support and assist you and your businesses through these challenging times.
We are available on our usual office numbers or mobile numbers which are on our meet the team or find us pages. Virtual meetings can be arranged via conference calls, Microsoft Teams, Skype or FaceTime.
We have put together a short video to showcase just some of the measures we have put in place to ensure the offices are safe and secure when we are back open again (see below). Please also ensure you have read the visitor producers PDF document which can be found by click the buttons below:
If you would prefer not to visit the office we are still offering virtual meetings which can be arranged via conference calls, Microsoft teams, Skype or FaceTime.
We thank our clients for their patience and cooperation in these new uncertain times
Please see our latest blogs and information for clients below:
Guidance on Coronavirus Job Retention Scheme and Fraudulent Claims
The CJRS is the UK government's flagship support measure for organisations during the COVID-19 pandemic. It offers grants to cover a proportion of the wages of furloughed staff. The CJRS ends on the 31 October 2020 and claims must be made on or before 30 November 2020.
Currently during September, the grant will cover the monthly salary cost for fully furloughed staff to 70% (up to £2,187.50.) Employers will pay 10% of wages for the hours employees don't work plus Employer National Insurance Contributions (NICs) and pension contributions.
From 1 October 2020 the percentage covered will be reduced to 60% (up to £1,875.00.) Employers will pay 20% of wages for the hours employees don't work plus Employer National Insurance Contributions (NICs) and pension contributions. CJRS will end on Saturday 31 October.
Fraudulent Claims
The latest data from HM Revenue & Customs (HMRC) has revealed that up to £3.5 billion in CJRS claims were either fraudulent or paid out in error. The Government has paid out £35.4 billion through the furlough scheme since its introduction. Approximately 9.5 million people have been placed on furlough leave at some point since its introduction, and HMRC is now looking to crack down on employers that have committed 'furlough fraud'. As per the conditions of the CJRS, if an employer has asked an employee to carry out any work whilst on furlough leave, then they will need to prove that whatever they asked them to do was not making money for them or any other businesses that may be linked, or providing services to them.
If you believe you could have made an incorrect claim under the CJRS, the responsibility is on you to correct the claim. HMRC have published guidance setting out what you should do if you have claimed too much or not claimed enough under the scheme.
What to do if you have claimed too much
The action that you need to take if you believe you have claimed too much under the CJRS depends on when you made the claim and whether you will be making further claims under the scheme. There is a 72 hour window in which a claim can be deleted from the online claim service. Once this time interval has elapsed, if you have claimed too much under the scheme, HMRC needs to be informed. If you will be making another claim under the scheme, this can be done in your next claim by adjusting that claim for the amount that you have over claimed. If you need to do this, you must keep evidence of the adjustment that you have made for six years. If you are not planning to submit another claim, you should contact HMRC on 0300 322 9420 to arrange how to pay the money back.
Deadline for telling HMRC about an overpaid grant
To avoid being charged a penalty, you must tell HMRC about any overpaid grants under the scheme by latest of:
• 90 days from the date on which you received the grant to which you were not entitled.
• 90 days from the date on which you were no longer entitled to keep a grant that you had claimed because your circumstances had changed.
Repaying any overpaid grant within this time frame will prevent a potential tax liability in respect of the over-claimed amount from arising.
What to do if you think you have not been paid enough
If you have made a mistake in working out your claim under the CJRS, you may have not claimed enough money. Where this is the case, you should contact HMRC by telephone on 0800 024 1222 to amend your claim. Even if you have not claimed the full amount to which you are entitled back from HMRC, you must pay your employees the correct amount. Where a claim is increased, HMRC could carry out additional checks on the validity of the claim.
Penalty for failing to tell HMRC about an overpaid grant
If HMRC are not informed about an overpaid CJRS grant by the notification deadline, you may be charged a penalty for failing to notify them. The amount of the penalty will depend on whether you knew you had been overpaid and whether you attempted to conceal it. HMRC have stated that they will not charge a penalty if you did not know that you had been overpaid at the time, or if your circumstances changed so you stopped being entitled to the grant, as long as it is repaid by 31 January 2022 (for sole traders) or within 12 months from the end of your accounts period (for companies).
turpin barker armstrong are more than happy to help you with any advice. Please speak to us about how we can help you check any claims made under the CJRS. You are welcome to contact us by phone on 0208 661 7878 or email
bsg@turpinba.co.uk
As you would expect, we are currently receiving a high number of calls and email enquiries regarding the various measures implemented by the Government in a bid to support businesses and workers, we will endeavour to get back to everyone as soon as we can.

We have therefore put together the answers to 30 of the most frequently asked questions on the new Coronavirus Job retention Scheme' (CJRS).

We have also created an example furlough letter which can be found on our recent blog "Guidance on furloughing employees" or click the button below: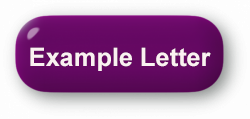 We would also like to draw your attention to the following specific site within the UK Government website which may also help:
click for Government covid-19 website

The following link will take you to the webinars that HMRC have created explaining the CJRS and other employee related matters:
click for HMRC webinars

If you have any queries regarding these measures, please contact us on 0208 661 7878 and if we cannot take your call immediately, we will endeavour to return your call as soon as possible alternatively email bsg@turpinba.co.uk




Government Guidance to Employers and Businesses - FAQ's
Coronavirus Job Retention Scheme (CJRS)
All UK employers can claim for 80% of furloughed employees' usual monthly wage costs, up to £2,500 a month as long as they were on your PAYE payroll on 28 Feb 2020. You will need to make a claim for wage costs through the scheme, once HMRC have received your claim and you are eligible for the grant, they will pay it via BACS payment to a UK bank account. Click here for the official government guidance page We will endeavour to issue updates as and when we receive them.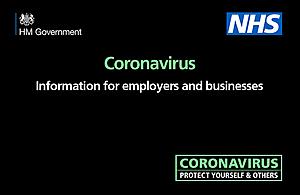 Income Tax Payments
The 31 July 2020 payments on accounts towards the 2019/20 income tax liabilities for self-employed individuals are deferred until January 2021. Our current understanding is that this does not apply to company directors, who are not deemed to be "self-employed".






VAT Payments
One aspect of the guidance which has immediate effect is HMRC's deferral of all VAT payments due between 20th March and 30th June 2020; as noted as the above webpage: "This is an automatic offer with no applications required. Businesses will not need to make a VAT payment during this period. Taxpayers will be given until the end of the 2020 to 2021 tax year to pay any liabilities that have accumulated during the deferral period. VAT refunds and reclaims will be paid by the government as normal".

This measure does not however affect the timing of submission of VAT returns, which still need to be submitted as normal – if tba carry out bookkeeping and VAT services for you we request that you call/email your usual tba contact to arrange provision of your records. The current HMRC guidance lacks any specific advice for businesses whose VAT payments are taken by Direct Debit, though we would advise such businesses wishing to take advantage of this VAT deferral period to contact their banks & arrange suspension/cancellation of such Direct Debits if any fall within this payment period.








Bounce Back Loans
Small businesses will benefit from a new fast-track finance scheme providing loans with a 100% government-backed guarantee for lenders,


Businesses will be able to borrow between £2,000 and £50,000 and access the cash within days.
Loans will be interest free for the first 12 months, and businesses can apply online through a short and simple form.
Loan terms will be up to 6 years.
No repayments will be due during the first 12 months.
Eligibility:
You can apply for a loan if your business:
is based in the UK
has been negatively affected by coronavirus
was not an 'undertaking in difficulty' on 31 December 2019
The following businesses are not eligible to apply:
banks, insurers and reinsurers (but not insurance brokers)
public-sector bodies
further-education establishments if they are grant-funded
state-funded primary and secondary schools
if you are already claiming under the Coronavirus Business Interruption Loan Scheme (CBILS)
Coronavirus Business Interruption Loan Scheme ("CBILS")
According to the British Business Bank website, the key feature of this scheme include:
Up to £5m facility: The maximum value of a facility provided under the scheme will be £5m, available on repayment terms of up to six years.
80% guarantee: The scheme provides the lender with a government-backed, partial guarantee (80%) against the outstanding facility balance, subject to an overall cap per lender.
No guarantee fee for SMEs to access the scheme: No fee for smaller businesses. Lenders will pay a fee to access the scheme.
Interest and fees paid by Government for 12 months: The Government will make a Business Interruption Payment to cover the first 12 months of interest payments and any lender-levied fee, so smaller businesses will benefit from no upfront costs and lower initial repayments.
Finance terms: Finance terms are up to six years for term loans and asset finance facilities. For overdrafts and invoice finance facilities, terms will be up to three years.
Security: At the discretion of the lender, the scheme may be used for unsecured lending for facilities of £250,000 and under. For facilities above £250,000, the lender must establish a lack or absence of security prior to businesses using CBILS. If the lender can offer finance on normal commercial terms without the need to make use of the scheme, they will do so.
The borrower always remains 100% liable for the debt.

Eligibility Criteria
Smaller businesses from all sectors can apply for the full amount of the facility. To be eligible for a facility under CBILS, an SME must:
- Be UK-based in its business activity, with annual turnover of no more than £45m
- Have a borrowing proposal which, were it not for the current pandemic, would be considered viable by the lender.

(source: https://www.british-business-bank.co.uk/ourpartners/coronavirus-business-interruption-loan-scheme-cbils/)

Legal Notice:
The Coronavirus Business Interruption Loan Scheme (CBILS) is managed by the British Business Bank on behalf of, and with the financial backing of the Secretary of State for Business, Energy and Industrial Strategy (BEIS). Full details on CBILS and the list of participating CBILS Lenders can be found on the British Business Bank website at: http://www.british-business-bank.co.uk/CBILS



All of the above guidance is, to the best of our knowledge, accurate and up-to-date as at the time of writing, however you will appreciate that the Government are issuing new information on a regular basis, so we would urge all of you to monitor the "gov.uk" website (link above) to ensure you are fully informed of the latest developments.

We will issue further updates as and when appropriate.

Should you have specific queries, please contact us & we will be happy to help where possible.