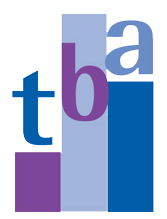 Self Assessment
Filing your tax return on time and accurately can be a huge worry.
Around 10 million of us are required to file a tax return each year – so there is a good chance you are! Don't forget a tax return can be needed for personal taxes in addition to income tax – so if you've made capital gains in the year you may need to file a return for instance.

Get it wrong & you will be fined!

As expert accountants in Sutton we complete close to a thousand returns each year for a wide range of tax payers and businesses.
We've dealt with or seen:

All income tax

Employed & self employed & retired

Trusts

Earned & investment income

Numerous trades, professions & vocations

Property and Buy to let

Loss relief

Agriculture

Intellectual property

Capital Gains & Inheritance Tax
We know what you can fairly and properly claim as a deduction.

We are expert accountants: you won't pay more tax than you owe.
To arrange a free no obligation consultation, please do not hesitate to get in touch.
Contact us
here
or call us on 020 8661 7878
We always offer the first meeting free with no obligations to commit - contact us here or call us on 020 8661 7878