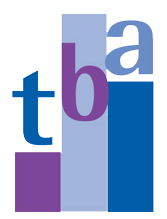 Our wealth of experience enables us to offer a range of audit and accountancy services to help you to meet statutory requirements. Be reassured that we are providing your business with the best tools and expertise you need and also expect from your accountant.

We also happily conduct a review of your financial and management systems which can often result in identifying potential problem areas and recommending opportunities to improve your business performance. We always discuss the problems and opportunities with you and help you implement any agreed solutions.

We see the preparation of your annual report as an opportunity to enhance your business.

For more information on the audit services we provide click here to contact us.
Accounts:
- You need accounts - sole trader, partnership or Limited Company below the audit threshold

- Property & investments
- Expert use of technology minimises time you need to spend on this
- Expert QuickBooks accountants
- Real time information to help control your business
Audits:-
- Expert auditors
- Companies act
- Charities
- Client Monies including:
- Solicitors
- Estate Agents
- CASS
Value Added:
- Proof of income

- Mortgages
- Independent Examinations
Avoiding Burnout
In today's "always-on" society, business owners and managers are under more pressure than ever.Stress related workplace burnout is now recogni ...
How you can help your accountants?
There are many benefits to you helping you're your accountant by providing complete and organised records. Some of these include:-BE TIMELY - By getting y ...
Looming SSP reform
The government is looking to reform Statutory Sick Pay , this is to ensure the rules support employers in retaining staff who experience health problems.The gov ...
Duties of a director
As a director, you're legally responsible for running the company and making sure information is sent on time.This includes:• the confirmation statem ...
The early bird catches the worm
Getting your books and records in earlyEvery limited company must file a set of accounts with Companies House each year. To enable your accountant to do this by ...
MTD for VAT - Are you ready?
What is happening?Making tax Digital for VAT. This represents a major change in procedures for many VAT registered businessesWhen?MTD takes effect for VAT perio ...
We always offer the first meeting free with no obligations to commit - contact us here or call us on 020 8661 7878