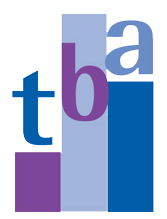 How do you feel about the government taking 40% of what you own on your death?

You might think you have worked really hard all your life, paid your taxes and saved to accumulate a bit of money or to own your own home.

Well today, on death, 40% of this could go to the government in inheritance tax.
This makes estate planning necessary & urgent
There ARE ways to reduce or avoid IHT – but it is a complex area of tax.

Tax planning needs expertise – but also experience and sensitivity – because you never know how long you might live, how much money you might need or what else life might throw at you, your loved ones and the ones they love.


Our advice can cover:
Tax planning & mitigation
Succession planning & business exit strategies
Residence & domicile
Use of trusts
Potentially Exempt Transfers
Lifetime Transfers
Life insurance
IHT exempt assets


We advise:
New & established wealth
Owner managers
Property owners & professionals
Family structures
Trusts
Non domiciled
For more information regarding estate planning, please do not hesitate to contact us. We would be delighted to assist you.
Contact us
here
or call us on 020 8661 7878