Published: 26/11/2018
By Thomas Agyapong
Consolidated financial statements are financial statements of a group in which the statements of the parent and its subsidiaries are presented as a single economic unit.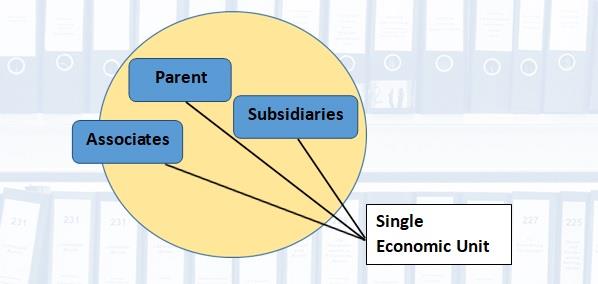 Subsidiary
– this is a business entity that is partially controlled or fully owned by another company. Ownership is determined by holding at least 51% of the share capital.
Associates
– an entity which the investor has significant influence over.
Joint venture
– is an arrangement of which two or more parties have joint control.
Consolidated financial statements are required to be prepared by a parent entity, that is, an entity that has control over one or more subsidiaries.
There are exemptions to this requirement:
The parent and the group qualify as a small entity
The parent is a subsidiary of another entity.
All subsidiaries can be excluded from consolidation.
Not sure if you should prepare consolidated financial statements?
Get in touch on 0208 661 7878 and a member of our expert team of accountants will be happy to help.