Published: 17/05/2019
By Various
As it's Mental Health Awareness Week we asked the staff at turpin barker armstrong for their thoughts on coping with stress or feeling under pressure:
Most of us will encounter someone with mental health issues at some point, whether that is personally or professionally, possibly both.
A member of the insolvency team had the following thoughtful words:
"Having suffered periods of clinical depression myself, I like to remind myself of a couple of quotes:
"Life isn't about waiting for the storm to pass, it's about learning to dance in the rain"
And
"Breathe. It's just a bad day, not a bad life""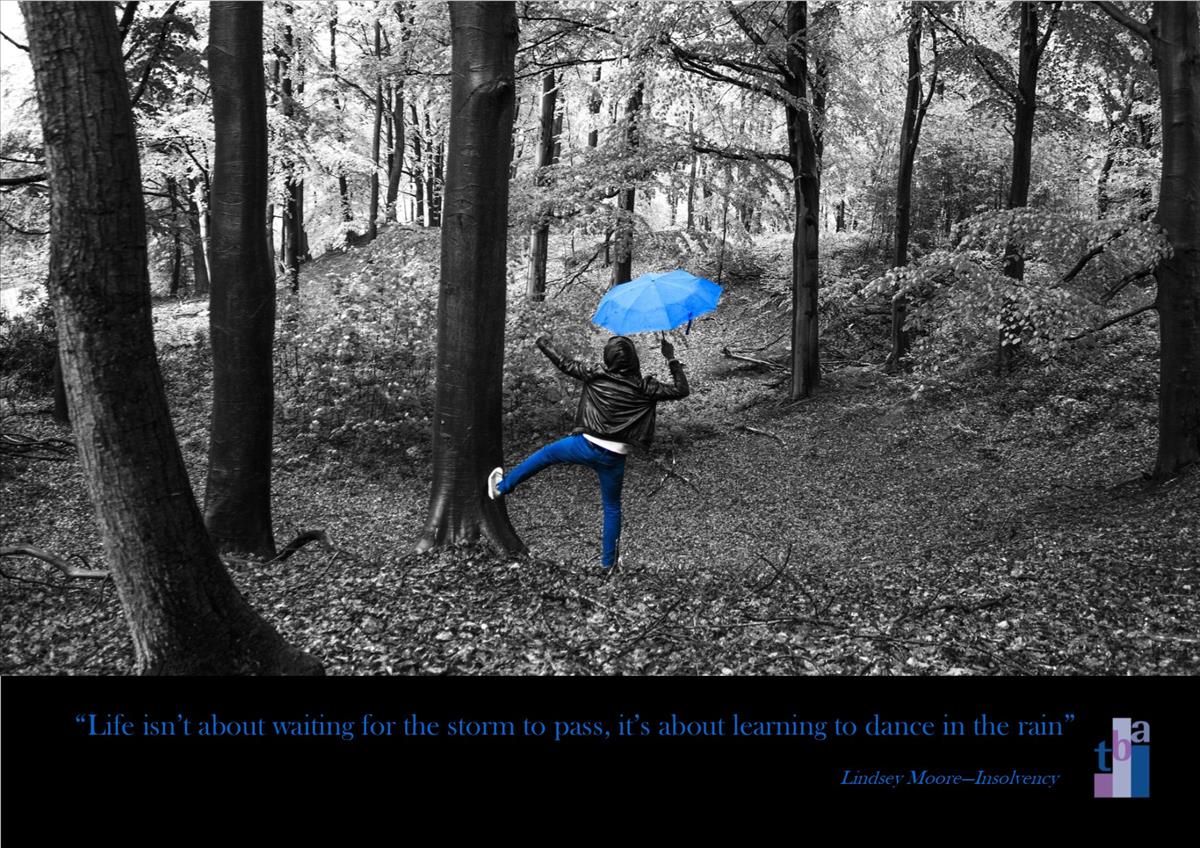 Claire in our tba wealth management teams husband Dave wrote the following poem: